Creating an LLC startup isn't for the faint of heart, especially if you're bootstrapping a business. It's for the bold, tenacious ones ready to take on the hustle culture. Startup founders are confident that the single product or service they offer their target market can be a game-changer. But most likely, this could be a completely new idea to most people. And unfortunately, a lot of people don't like to change, and they fear the unknown. It can also be challenging to convince them to try what you're offering. Perhaps, you'll need to do it a million times before you can get your business off the ground. There's a lot at stake though. Because you could lose a hefty amount of your invested capital. That's why you need a solid startup marketing plan.

Your marketing messages should clearly communicate what you can do for your target customers and how it will benefit them. And you also need to make sure your startup marketing campaigns will gain returns. So, here are some tried and tested ideas on how to succeed at startup marketing.


Different Ideas for Startup Marketing
Curate a mailing list for your weekly newsletters
When it comes to advertising, email newsletters are classic. But they are never outdated. In fact, it's one of the best ways out there to nurture a lead. Email newsletters allow you to stay connected to your leads on a more personal level. Through these, you can communicate with them like a friend who shares a lot of know-how in your industry. You can write about industry-relevant updates, trends, and where your product or service fits in the picture.

In return, anyone from your mailing list can write back to you to learn more about your offerings. And this gives you a chance to present your business model to them and clarify anything about the product or service that's unclear to them.



Connect with your target market through social media platforms
Do a survey: If you already have a profile of your target customers, on which social media platforms do they hang out the most? It is futile to follow trends if you cannot find your idea audience there. For example, launching campaigns on TikTok just because it's popular now won't get you anywhere if your target demographics don't even have an account on that platform.

Suppose you're launching a business that gathers suppliers of props for photography in one convenient website. You need to create a buzz on the social media platforms where photographers hang out the most. And where's your best chance for that? Yup, no other than Instagram! So, you might like to run sponsored ads there.

Using social media platforms, you can also create a community of like-minded individuals who share your company's vision and mission. This tribe is surely going to do some word-of-mouth advertising for you, and that's for free. Most of the time, too, it works!



Create impactful, shareable content on your website blog
Search engines are always on the hunt for expert content, especially long-form content. It's one of the best ways to drive organic traffic to your website. On top of that, it will establish your reputation as an authority or brand leader in the industry.

But don't just come up with long-form content for the sake of creating one. It should be engaging, of course. Long-form content reels in readers either because they want to learn something new or because they find your content entertaining. Decide what your purpose is. And note, it doesn't hurt to present both.

The longer the content, the longer they stay on your website. Plus, by including internal links around your website that might be interesting for them, it will entice them to linger longer. And who knows, they'll be compelled to click on that "shop now" button after all the good reads!

If you have zero knowledge about SEO, however, you can use a high-quality agency to guide you through the process or if you wish to outsource it entirely.



Offer irresistible deals
People don't care about what you can do. They care about how they will benefit from what you can do for them. Your product copy must clearly highlight what irresistible benefits it'll bring to your customers. Instead of saying you're selling ergonomically designed office chairs, tell them that 90% of the buyers love how this chair has helped to eliminate the usual back pain and neck strain they used to experience after long hours of work. Tell them that the buyers felt more productive, and they're super excited to jumpstart their work-from-home day just to sit in this chair.


Create witty landing pages that convert leads into customers into loyal fans
You only have 10 to 20 seconds to hold a visitor's attention. The massive amount of information available on the internet is the culprit for shorter attention spans. And if people don't understand what your business is all about right from the get-go, what are the chances they'll come back and try to learn more? Now, you're doomed.

Thus, don't take your landing pages lightly. These are designed to tell your audience what they're about to lose if they leave early. Make sure your landing page draws the potential customer with its impactful visual, and most importantly, a readable, witty, concise and actionable slogan or CTA.


Partner with influencers
Who are the influencers that your target market likes to follow on social media platforms? Perhaps, they'll be excited to watch their next product unboxing or know their insights about trying out this cool service from a startup. So, go ahead, partner with them. Send them PR kits of access to your service, so they can provide their review.

Alternatively, why not get featured in a widely circulated publication? It will further increase your brand exposure.


Host an event
One of the best ways to gather your tribe and allow them to learn more about your business is through an event. It can be a workshop, a party, or an exhibit. What's important is that you select whatever that's right up their alley.


Support charities and advocacies
Finally, it's always a great idea to give back to the community. Aside from the genuine intention to help, it will increase your exposure and attract like-minded investors, talents, and customers. So, if your brand is all about sustainability, go ahead and sign up for that tree-planting activity next weekend!


You Can Win at Startup Marketing
By implementing diversified startup marketing efforts, you can eventually win your target customers' trust. Just be patient. Work hard. Be strategic. Take advantage of the available marketing tools around you. Constantly find ways to create an offer that your target market won't ever resist!




Last updated May 30, 2023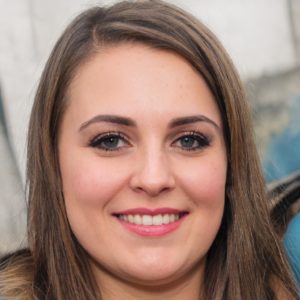 Alex Hudson is a creative writer and editor who specializes in writing content that piques the interest of business owners and marketing experts. When she's not tapping away at her keyboard, you'll find Alex answering expert-level crossword puzzles under the strict supervision of her Shih Tzu dog, Luna.