We Provide Online Courses

for Continuing Professional Education
For the best online CPE courses, look no further than VTR Learning
VTR Learning is a premier provider of CPE courses that use a fun and engaging virtual format, so accountants, human resources professionals, and licensed specialists can collect recertification credits on the fly.
With VTR Learning, you don't have to be shackled to impossible testing standards. Because our organization-specific assessment formats are perfectly designed to make any business professional's recertification experience easy. So, you can learn for the sake of learning in a fictional, no-risk business environment. 
Additionally, many of our courses contain stories that are based on the experiences of a real company called Central Plastics, and you can read more about VTR Learning's connection to Central here.
The overall mission of VTR Learning is recertification made easy!
Ultimately, VTR Learning's vision is to become the go-to recertification provider of accessible and affordable education for all professional organizations.
Why choose VTR Learning for online CPE courses?
Flexible Pricing
Only pay for what you need, because our courses start at $29 (and some are also free)!
Go Big or Go Small
Course credits range from one credit to 30+, so collect a few last minute credits or knock out a whole bunch at once.
Engaging Format
Many of our courses include story-based learning, so you can pick a topic that interests you, like accounting, leadership, operations, and Medicare.
Self-Paced
The portal walks you through each course, step-by-step to completion. Then, you can view your score and the date each section was completed.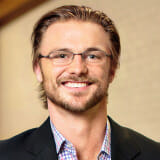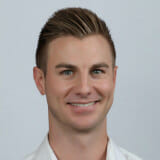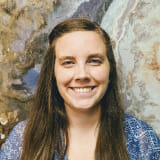 Caitlyn Norwood
Marketing + Affiliate Manager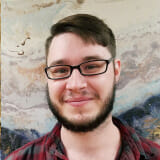 Braden Norwood
Content + SEO Specialist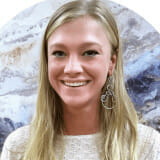 Eden Law
Product Quality Specialist
Get started today with CPE online courses
Earning CPE credits is easy with VTR Learning. Simply browse our extensive catalog of CPE courses, add the course to your cart, and that's it! You're ready to take flight. From there, we'll walk you through the course modules step-by-step to credit completion.
VTR Learning is an approved provider
We specialize in providing self-paced continuing education courses that are backed by several major accreditation bodies, including the Society of Human Resources Management (SHRM), The Human Resources Certification Institute (HRCI), The National Association of State Boards of Accountancy (NASBA), the American Payroll Association (APA), and the American Society of Association Executives (ASAE).
We have also partnered with the Medicare Rights Center to offer in-depth, up-to-date courses that make Medicare information more accessible and understandable. Furthermore, our collaboration with The Executive Finance Institute and PRATTedu have allowed us to offer more courses covering topics related to accounting and finance. 
Ready to get started with VTR Learning? Get your CPE credits now!
VTR Learning is an approved provider: