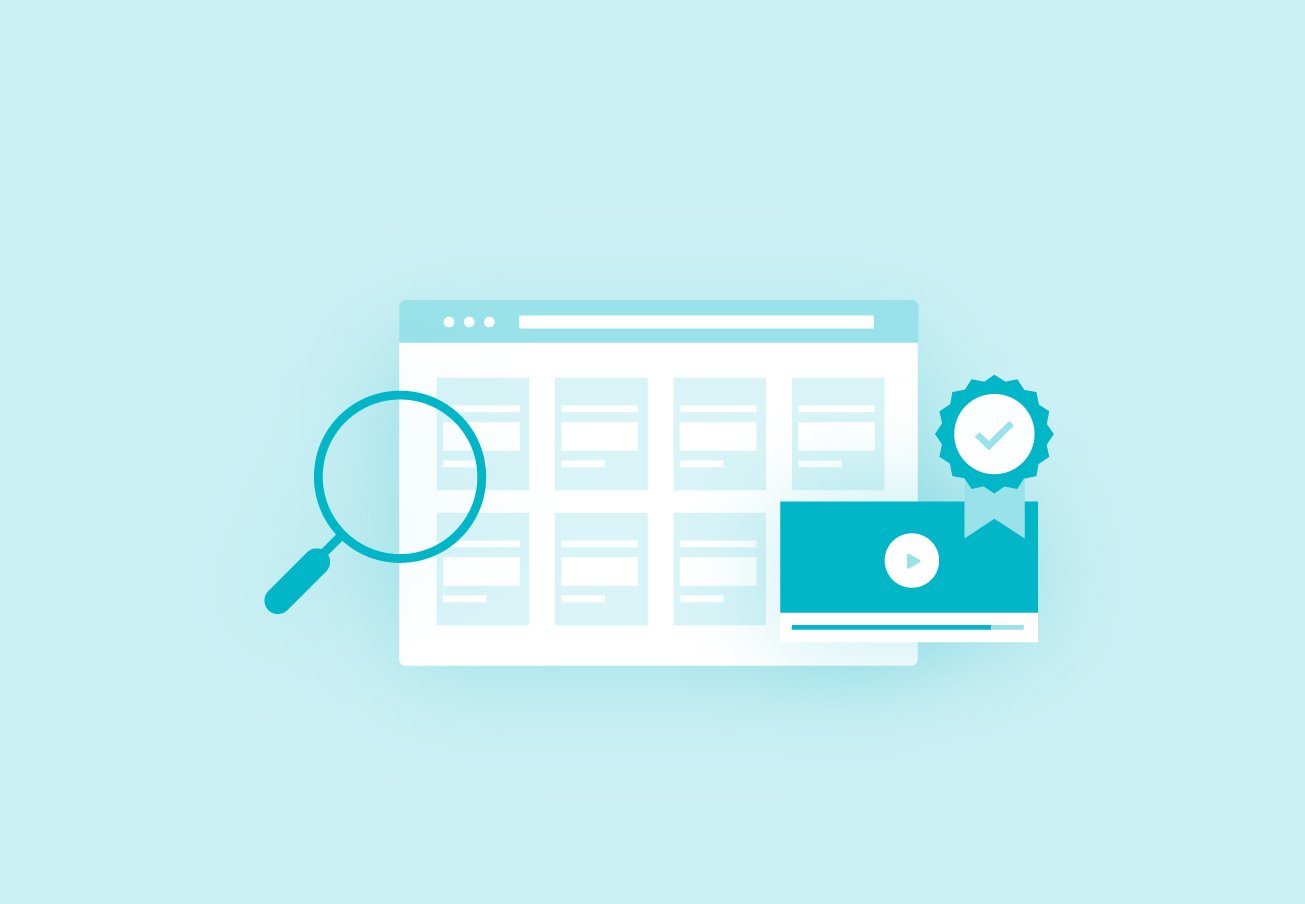 Looking for the Best Online CPE Courses? Compare Your Options
When it comes to finding continuing professional education (CPE) options online, one of the most difficult aspects is often deciding between the hundreds of different providers and courses available. Members of the American Institute of Certified Public Accountants (AICPA) generally must go through providers who are approved by NASBA and are listed on the National Registry of CPE Sponsors — a list which, as of August 2020, has approximately 770 web-based providers of continuing professional education options. In order to help narrow down some of the overwhelmingly multitudinous options out there for online CPA CPE courses, the main chart below lists the main competitors and highlights the differences in what they have to offer, so you can go into your CPE decision process with confidence, knowing you've found the right provider for your specific needs.
Why Get Your CPE Credits Online?
You might be wondering why online CPE courses are even worth checking out. After all, there are plenty of live, in-person events, conferences and meetings that offer CPE credit every year. But those conferences and events cost an exorbitant amount, beyond the actual cost of attendance. After all, many CPAs have to travel for those functions, which means they must pay some type of transportation cost, find appropriate room and board, eat and so on. When a conference can easily cost between $1,500 and $2,500 alone, these additional costs can push the cost of CPE to an outrageous amount. For the sake of comparison, the AICPA National Conference on Banks costs $2,045 and is worth 20 CPE credits. However, VTR Learning's Financial and Managerial Accounting course is accredited for 28.5 CPEs and costs only $229 — almost nine credits more than the listed conference for approximately $1,800 less.
Beyond the monetary expense necessary to attend conferences and events, the cost in time is equally impacting. Many conferences now offer fully virtual attendance options, which can be useful for comparison. An event like the AICPA National Conference on Banks, even though only a single-day conference, can easily eat up an entire weekend, especially if an attendee lives states away and must travel. However, online participation takes only the amount of actual conference time, so virtual attendees might spend 20 hours earning 20 CPE credits, while their in-person counterparts earn the equivalent number of credits for approximately 72 hours of time spent. When it comes down to it, online options for earning CPE are generally cheaper in both time and money.
Compare the Top Online CPE Course Providers
VTR Learning
VTR Learning has served business professionals and educational institutions alike for over a decade, boasting a varied course catalog that includes subjects such as Financial and Managerial Accounting, Human Resources Management and Leadership. Because the full catalog includes both long and short courses on a pay-as-you-go basis, CPAs never have to pay for more credits than they need. Starting at $79 and going up to $229 per individual selection, VTR Learning's full catalog offers between 2 and 28.5 CPE credits per course. CPAs who are interested in trying out one of VTR Learning's courses can take either of two free options, each of which can be submitted for free CPE credit.
See VTR Learning's courses here.
Becker
Becker is a subscription-based, online continuing professional education option with three tiers to choose from. The basic level is a $299, 90-day membership, which allows the user to attend webcasts with live Q&A sessions, as well as affording access to on-demand courses. The second tier, which currently costs $299.25, is a 1-year access membership, including the basic tier perks as well as a state-specific ethics course and two 8-hour premium courses. The highest tier, priced at $524.25, adds a full year's subscription to all premium content, courses and webinars alike, offered by Becker.
See Becker's course catalog here.
Lorman
Lorman is an online provider of continuing professional education for a multitude of professional organizations, including AICPA, SHRM, HRCI, APA and more. The course catalog boasts nearly 200 on-demand options for CPAs as well as live, online webinars for a wide range of CPE content. Lorman offers both a pay-as-you-go option for courses as well as a subscription plan, which allows unlimited access to the full course catalog for $699 per year.
Lorman's courses can be viewed here.
MasterCPE
MasterCPE offers full access to their online CPE catalog, which includes hundreds of expert-led courses, for only $149 per year, though each course can also be purchased individually for CPAs who might not need an exorbitant amount to complete their continuing professional education requirements. A wide array of credit amounts and prices allows CPAs to customize their learning plan to fit well with their budget and needs.
MasterCPE's courses can be viewed here.
AICPA
The American Institute of Certified Public Accountants itself offers various online course options for CPAs looking to recertify with the organization. Generally, several courses are offered at any given time for no charge, though the vast majority of the content can be somewhat expensive for any significant amount of credit, with some courses costing up to $80 for a single CPE credit. However, the AICPA does offer a subscription option, called AICPA CPExpress, which costs between $275 and $459, with access to hundreds of shorter courses (1-2 CPEs).
AICPA's courses can be found here.
CPEthink
CPEthink has over 550 online, on-demand courses in their catalog for CPAs and seven free courses, each worth a single CPE credit. Like other popular continuing professional education providers, each course can be purchased individually or as part of a subscription plan. The Unlimited CPE plan, which lasts for a year, includes full access to webinars, ethics courses, final exams and certificate prints for $229, though it is also possible to purchase two-year access to the same material for $299. Two lesser tiers last for a year, though the maximum amount of credit obtainable within those plans is 45 and 30 CPEs respectively.
CPEthink's catalog of courses is available here.
Sequoia CPE
A subscription with Sequoia CPE costs $149 per year, and gives a CPA access to an extensive list of online, on-demand courses ranging from 1 to 24 CPE hours each. While individual courses cannot be purchased apart from the subscription plan, an exception is made for state-specific ethics courses, the prices of which differ by location and subject matter.
Sequoia CPE courses are found here.
Illumeo
Illumeo offers a free individual or corporate level trial of their courses, though no CPE is able to be claimed from doing so. An all-access pass to a catalog of nearly 1,300 courses costs $299 per year, or for CPAs who only need a handful of CPE hours to complete their recertification requirements, courses can be purchased on an individual basis.
Illumeo courses can be viewed here.
OSCPA
The Oklahoma Society of CPAs itself does not provide online courses for obtaining CPE credit. Rather, it acts as a go-between for other organizations like Surgent and AICPA, offering various courses and webinar options. Since the OSCPA is not the primary provider, no subscription option is available through the organization, and courses must be purchased individually. Here, the average price per credit is high, sitting at $24.84. However, the multitude of available options allows CPAs to find courses that fit their needs.
OSCPA's catalog is able to be viewed here.
Find Out How Many CPE Credits are Required for Your State
Of course, knowing where to find helpful options for online, on-demand CPE courses does nothing if one doesn't know what their requirements are, and since each state and territory is overseen by a local Board of Accountancy, which sets the rules within its jurisdiction, no two locations have the same requirements. Thus, it is paramount for CPAs to become knowledgeable about what is expected of them for recertification approval. This blog can help anyone unfamiliar with their state's requirements.
Get Started Today with Free CPE Courses
VTR Learning's style of CPE is wholly unique, centering around a narrative format where the learner takes on the role of an intern for a fictional company, seeing business principles and practices play out in a realistic setting. Because we want everyone to have the chance to experience this type of learning atmosphere, we currently offer two free courses for CPAs. For more information on how to find those courses, go here.

Article written by Braden Norwood