VTR Learning Partnerships
We are proud to partner with businesses and organizations that mutually advance the goals of our organizations. These partnerships bring business courses that we offer in addition to our own for more variety in recertification courses. Our current partners include: Medicare Rights Center, Executive Finance, PlattEDU, Kelen Camehl, and most recently ACI Learning.
The Medicare Rights Center is a national, nonprofit consumer service organization that works to ensure access to affordable health care for older adults and people with disabilities through counseling and advocacy, educational programs, and public policy initiatives. Since 1989, Medicare Rights has been helping people with Medicare understand their rights and benefits, navigate the Medicare system, and secure the quality health care they deserve. Medicare Rights is the largest and most reliable independent source of Medicare information and assistance in the United States.
Medicare Interactive (MI) Pro makes it easy to become "Medicare smart," with an online curriculum enabling the busy learner to study anytime, anywhere, at their own pace. The comprehensive training program is designed to empower professionals to help their clients master Medicare and better navigate the health care system. MI Pro is structured as a four-level Core Curriculum, with four to five on-demand courses in each level.
We are Blair Cook CPA, CA CPA (Ill) MBA and Jen Nicholson CPA, CA. We are innovative authors, speakers, public accountants, executives, and corporate directors working across diverse industries. We also happen to both possess a passionate interest and extensive background in professional and executive education. Our passion and our mission is to develop and deliver professional development that engages and educates financial professionals and executives to meaningfully improve workplace performance.
Jamie Pratt is Emeritus Professor of Accounting at Indiana University. During his 45-year career he taught at top business schools and executive programs in the U.S., Europe and Asia, winning 35 teaching awards. He published several textbooks, one in its 11 th Edition, and his research record earned him research chair appointments and national awards and recognitions. Recently retired, he is now CEO of PRATTedu, which offers online courses on financial reporting and analysis, popular with CPAs, who complete them to earn CPE credits.
PRATTedu offers 11 courses worth over 30 hours of CPE credit. These courses require no pre-
knowledge of accounting and cover the preparation and analysis of financial statements. The
course package distinguishes itself by emphasizing how the statements can be used to manage successful businesses, following the theme that financial expertise requires not only strong technical skills, but also effective real-world decision making.
Kelen is a recognized author and reviewer of CPE courses and has authored over 120 courses (300+ CPE credit hours) covering a range of accounting, auditing, financial reporting, regulatory, and ethics topics. His courses are available for purchase from many online CPE providers including the AICPA.  Kelen also remained involved in CPA exam content development for nearly 10 years and authored more than a thousand multiple choice questions for various sections of the CPA exam. He also serves as an Editorial Advisor for the AICPA's "Journal of Accountancy".
Kelen has nearly 20 years of progressive finance and accounting experience. He currently serves as an Accounting Policy Advisor with HP in Dallas, TX. Most recently he was located in Budapest, Hungary on a three-year international assignment and served in the company's Houston, TX location prior to this assignment. Prior to HP, he served in multiple accounting roles in the oil & gas industry with ConocoPhillips including technical accounting policy, SOX compliance, and internal audit. He also gained public accounting experience with PricewaterhouseCoopers, working with various clients in the energy, electric, power, gas, and utility sectors.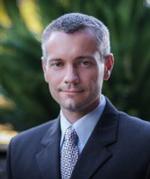 ACI Learning is a leading IT certification prep, skills training and SaaS platform provider for audit, cybersecurity and IT training solutions designed for individuals and enterprises.
They take training to the next level with support for multiple learning styles – instructor-led, online video self-paced, hands-on and real-life labs and assessments – and by providing skills insight. 
| Name | Business Simulation | eBook | Interactive | Video |
| --- | --- | --- | --- | --- |
| VTR Learning | X | X | - | - |
| ACI Learning | - | - | - | X |
| Executive Finance | - | - | - | X |
| Kelen Camehl | - | X | - | - |
| Medicare Rights Center | - | - | X | - |
| PrattEdu | - | - | - | X |
Interested in Partnering With Us?
If you believe your business would be a good fit with VTR Learning's platform and goals, reach out by filling out this form and we will get back to you. 
Reviews from our partners:
At Executive Finance Partners, we believe that the challenges confronted by financial professionals working in accounting and finance are universal. We seek out to share our knowledge, expertise and experience by partnering with VTR Learning to reach more professionals just like you.
Blair Cook CPA, CA CPA (Ill) MBA and Jen Nicholson CPA, CA, VTR Learning Partners
VTR offers the PRATTedu courses and, personally, Professor Pratt has found that VTR has acted in a very professional manner, keeping him informed in a complete and timely way, and working to promote PRATTedu courses to a large and varied audience.
Dr. Jamie Pratt, VTR Learning Partner
Medicare Rights Center greatly appreciates the opportunity to partner with VTR Learning, because it helps fulfill the overall goal of providing quality Medicare education to those who need it. Since many individuals are misled, even accidentally, into making negative decisions about Medicare, it's important to ensure as many people understand the subject as possible. VTR Learning helps by getting these courses in front of accountants and HR professionals, working to fulfill our organization's primary objective.
Deane Beebe, The Medicare Rights Center
Get Notified of New Courses
Sign up to receive notifications when new courses are posted in VTR Learning's shop.
These businesses are partnered with VTR Learning: