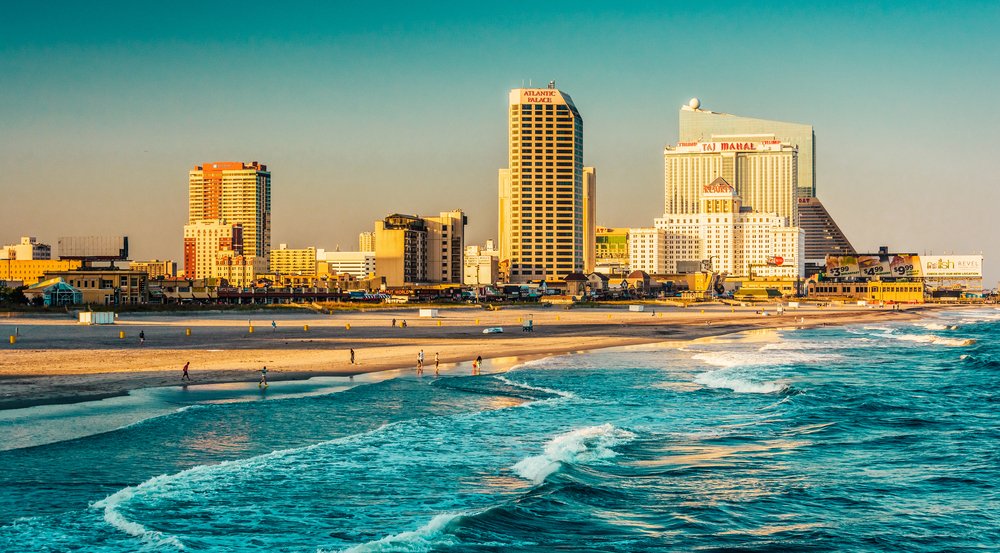 New Jersey CPE Requirements for CPAs
Continuing professional education is one method by which the American Institute of Certified Public Accountants (AICPA) ensures its members stay up to date with important changes in the industry, through it can get somewhat convoluted if individual CPAs aren't careful to understand the stipulations imposed by their state's Board of Accountancy. Since local Boards are responsible for determining the specific state requirements for licensure, no two states have exactly the same conditions.
New Jersey CPAs are required to renew their licenses every three years and must complete 20 hours of professional continuing education per year, though by the end of the license renewal process they must have completed 120 hours total. The table below highlights more information on New Jersey's CPA recertification requirements.


| | | | |
| --- | --- | --- | --- |
| License Renewal Date | CPE Reporting Period | Total CPE Hours | Self-Study Credit Limitations |
| December 31 triennially ($135 fee) | January 1 – December 31 triennially | 120 hours | None |
Subject Area Requirements
Within each three-year recertification period, CPAs are required to take at least 4 hours of subjects dealing with New Jersey law and ethics, as approved by the Board, and these hours can count toward the total 120 required. At least 60 hours must be taken in technical subjects including: Accounting, Auditing, Business Law, Computer Science, Economics, Finance, Management Advisory Services, Mathematics, Statistics, SEC Practice, Taxation and Professional Ethics. Any of these subjects may be in specialized industries. Furthermore, 24 hours in Auditing, Review and Compilation must be taken each recertification period if the licensee is engaged in public accountancy or involved in attestation functions.
Credit Limitations and Calculation
In New Jersey, CPAs who give formal presentations or engage in instruction session can obtain up to 60 hours of their total required credit hours. An instructor or discussion leader employed as an instructor or discussion leader on a full-time basis is barred from obtaining credit through these methods. Here, credit is equal to the presentation time plus preparation, where preparation is calculated as two times the length of presentation. Repeat instruction of the same material within the same year is not acceptable; however, repeat instruction after one year may be applicable for obtaining further credit so long as the subject material is substantially altered.
CPAs who are actively enrolled and participating in college or university courses have the option of claiming CPE credit, so long as those courses are in technical subject areas. For acceptable courses, credit can be calculated at a rate of 15 CPE hours per semester hour, 10 CPE hours per quarter hour or 1 CPE hour per non-credit classroom hour.
It is possible for authors of instructional or educational material related to accepted subject areas to obtain CPE credit, so long as the material is subsequently published. This method is limited to 30 hours each recertification cycle.
Courses which relate to the development of a licensee's practice or the marketing of services are not acceptable as a viable means of continuing professional education.
Licensees can obtain up to 60 hours of continuing professional education credit for technical or peer review program committee participation.
Self-study blended learning and nano-learning sponsors must be registered with the National Association of State Boards of Accountancy (NASBA) in order for the licensee to qualify for credit. Self-study credit opportunities can afford 0.5 credits prior tot he completion of the first full credit, and after the first full hour has been earned, in increments of 0.2 or 0.5. Blended learning credits are accepted in 0.2 or 0.5 increments after the first full hour has been obtained, and nano-learning credits are accepted in 0.2 credit amounts at any point.
For all other methods of continuing professional education, credits can be obtained in half-credit amounts after the first full hour has been completed.
Other Policies and Exemptions
The following program sponsors are exempt from registering with the New Jersey Board of Accountancy:
Accredited universities or colleges
National and state professional organizations
Federal and state governmental agencies
Sponsors registered with NASBA
CPAs in any of the following categories will automatically be considered exempt from AICPA license renewal requirements:
Retirees who do not offer services to third parties
Members currently unemployed and not offering services to third parties
Members who have temporarily left the workforce and are not offering services to any third parties
Members formally listed as "inactive" and not offering services to third parties
However, it is also possible for members to request exemption waivers for reasons such as but not limited to:
Health
Military active-duty
Extreme natural disaster
Other similar circumstances
Additional CPE Resources for CPAs


Article written by Braden Norwood