In an increasingly online marketplace with business automation as the next frontier of every strategy, your company is only as strong as the business tools you are using. A business's software "stack" decides how agile it can or cannot be, especially in making the most of available manpower. While that is crucial to the success of SMBs, it goes for larger businesses too.


1. Business Tool for Internal Communication: Slack
Email is every office worker's thorn in the side (and it wastes precious time). It's hard to keep track of everyone's input regarding certain conversations or problems, and following a paper trail can be nearly impossible. Worst of all, with marketing emails and notifications coming in from all sides, it can get messy fast.

Enter Slack, the "Searchable Log of All Company Knowledge" — instant communication, available in desktop and mobile, and comes with a whole marketplace of integrations and add-ons so it's prime to use for a larger business automations hub. In fact, it integrates with all of the software on this list with just a few clicks.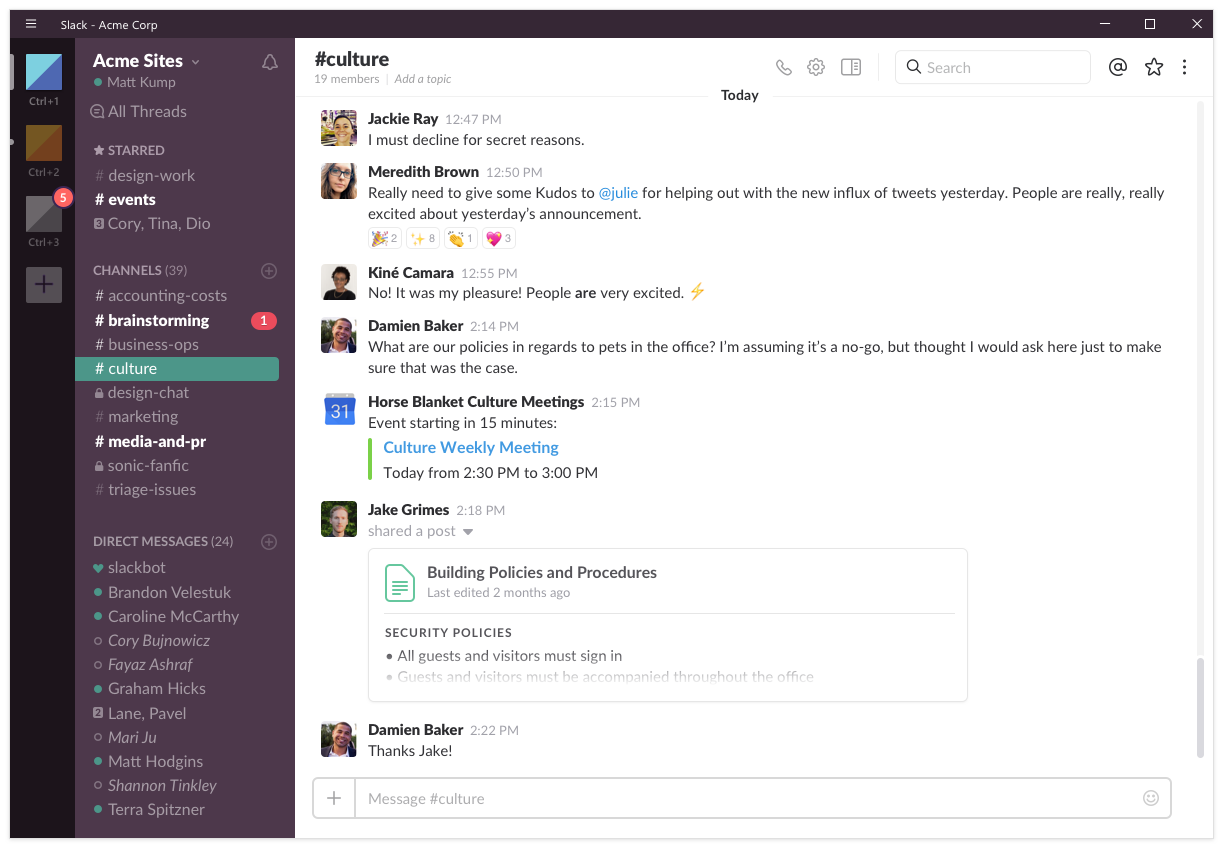 Why we love it: Slack revolutionized how we communicate with our teams, and helped us better organize our conversations. The built-in video call and screenshare tool means we don't have to pull up another tool for other types of communication, which has collectively saved us hours.

With everything organized by department or topic in "channels", you can always get some assistance in remembering what you decided on that one project convo three weeks ago… Also, Slack's weekly stats emails to admins can give managers good insights into employee communications.

Drawbacks: Instantaneous communications available at the fingertips of every employee can impact a company's culture in ways you didn't expect (and may or may not want). Setting clear and healthy expectations for employee activity on Slack is key.

Cost: Free! If you need message history past the last 10,000 messages, the Standard plan with "forever" history is only $6.67/user. More info here.


2. Business Tool for CRM and Marketing: HubSpot
It's rare for a company to pull off a wide range of features well, but HubSpot definitely does.

With their completely free CRM and Marketing Hub that works "on top" of it, you can manage lead forms and flows, CTAs, see analytics for every piece of a marketing campaign in one place, and also create and send emails — all of this seamlessly well-informed and segmented thanks to the CRM's high-definition view of each contact's engagement.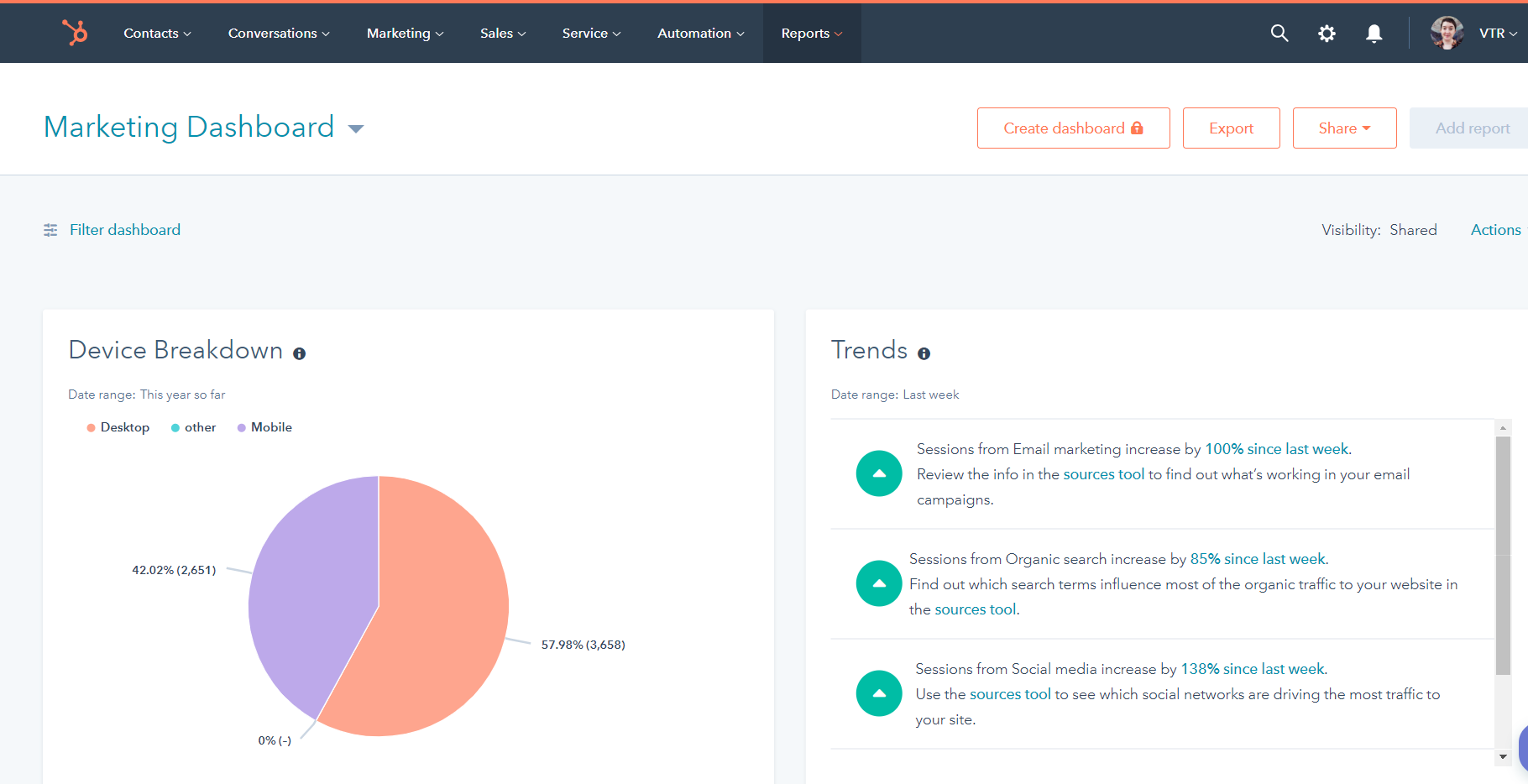 Why we love it: HubSpot's range of capability allowed us to save time and do more with our marketing and customer engagement, because it combined the work we were doing in 5-7 different software and tools into 1 place.

If you need to know precisely how a lead found you, what people are loving and hating about your marketing, and have access to hundreds of hours of free training on marketing, sales, and the HubSpot tools themselves, this tool is for you.

Drawbacks: HubSpot includes a complete CMS, which you use for creating email templates, landing pages, and so on. However, unless you're completely happy with the (many!) templates available as-is, you're likely going to need someone with a level of HTML + CSS fluency to refine your pages and emails. The price tag might hurt.

Cost: HubSpot's CRM is 100% free forever, and then there are paid tools for Marketing, Sales, and Service that hook up to the CRM. Each tool has a forever free basic version so you can get started, but paid plans are an investment ($400+/mo, paid annually). More info here.


3. Business Database Tool: Airtable
Airtable can create an organized system of information that can be endlessly customized to the needs of your business and departments. It's 100% online and has a user-friendly, collaborative interface with minimal learning curve.

It consolidated information we had in many different areas and systems into one place, all searchable. Goodbye, filing cabinets!


Why we love it: Uses for Airtable are endless — you choose what data goes in your tables and how those tables connect to each other. If you know the basics of Microsoft Excel or Access, you're already almost done learning how to use Airtable!

Making custom views for yourself or groups of employees is easy, so the right people see the right information, organized how they need it.

Airtable also has a gallery of example databases from real users across industries, so you can gather inspiration or even copy a template directly and input your own data.

Drawbacks: You will likely need to use integrations like Zapier (which we also highly recommend) to keep your tables updated if you have information changing in other systems that you want reflected in Airtable.

It isn't as capable at complex calculations easily like Excel, and it's not versatile with date-centric data either.

Cost: The free version will do the trick for basic database needs, but if your business or a particular department is heavily data-reliant, the advanced features that come on Pro ($20/mo/user) could likely pay for itself in man-hours saved. More info here.


4. Best All-Around Business Tool: G-Suite
If you haven't heard of G-Suite, it's a vast world of wonder and versatility. Think of it as a cloud solution to replace MS Office Suite, with a lot more. For instance — Forms is a survey tool that can be used internally and externally, and allow for the collection and analysis of all sorts of kinds of data. Additionally, you can use these tools for core business tasks like invoicing and copywriting. You can even embed these forms into your site!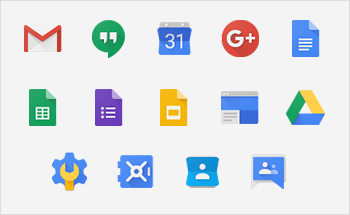 Why we love it: Everyone has what they need, and live collaboration on the cloud makes things seamless. With Google's different access levels, you can control who has viewing, editing, and ownership of any documents in your Drive, and you can generate new documents, spreadsheets, and presentations quickly and easily.

Drawbacks: Google Docs and Sheets are not quite as powerful out-of-the box as their Microsoft counterparts (Word and Excel, respectively), though there are free add-ons. If you use Drive as the main hub of your internal documents and communication, you are 100% dependent upon internet access.

Cost: $10/user/month should do the trick for any small business, but there is a plan with less storage for $5/u/mo. More info here. 

In conclusion, business tools should be an important part of a strategy for organizations. Be sure to research and weigh all your options before making any serious commitments.


5. (Bonus!) Business Mapping Tool: Milanote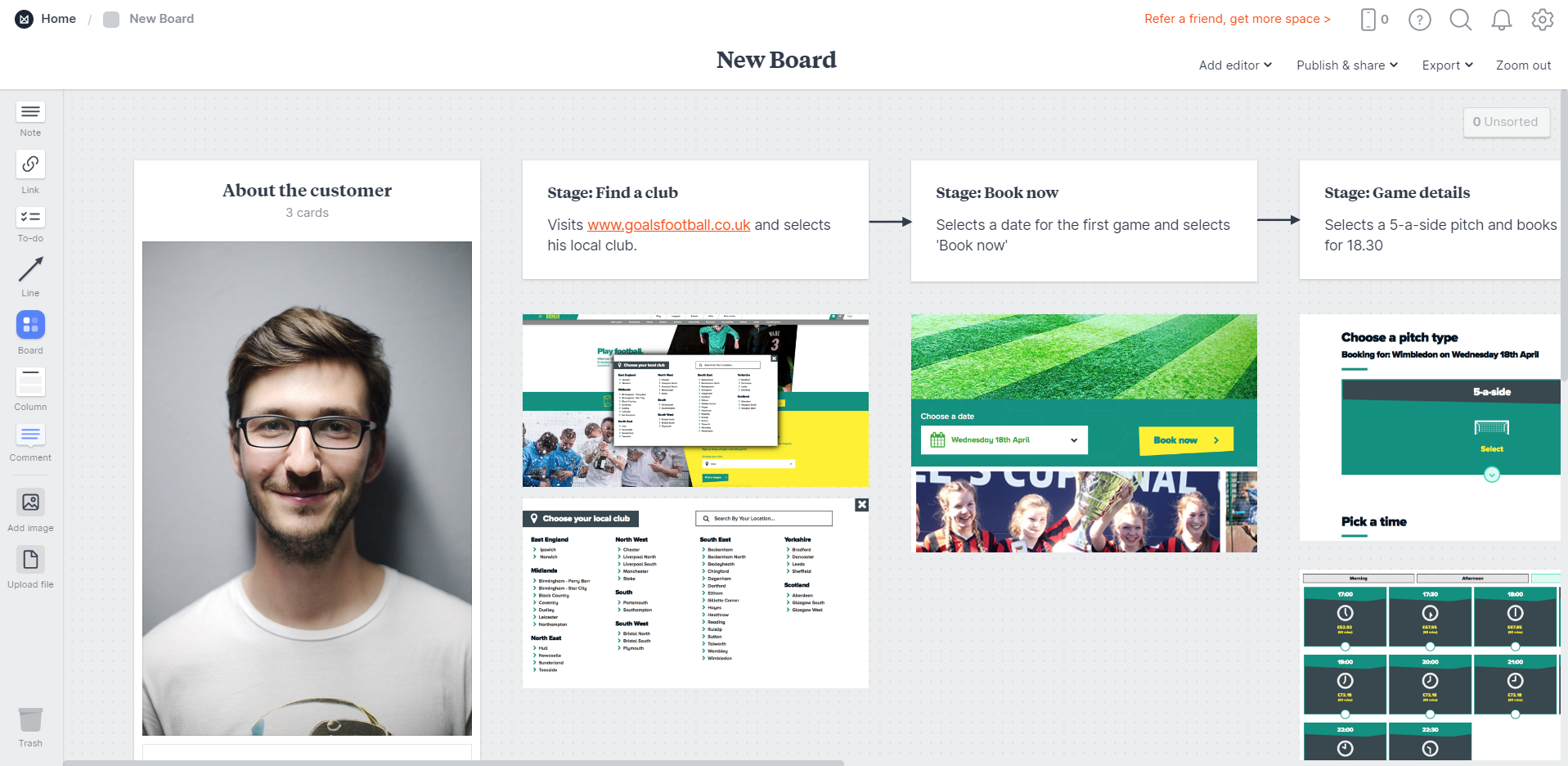 Why we love it: When you need a visual way to view and understand data and information, Milanote makes it easy to map every part of your business. From laying out your customers' journey from start to end (which is what [we love using Milanote for) or outlining all the tasks needed to accomplish your latest project, Milanote is sure to have a template that will work for you. Be sure to include your team by using collaborative features such as comments, and make sure every voice on your team is heard.

Drawbacks: It took our team a little time to get used to navigating and creating projects, but once you get started (and go through the very helpful walkthrough) it's easy to see how you can use this throughout your business.

Price: You can get started with unlimited boards and up to 100 cards, along with 10 file uploads, or upgrade to the Professional plan for $9.99 per person, which includes everything from the free plan along with unlimited cards, unlimited file uploads, and the ability to search boards & contents. Learn more here.

Enjoy reading about business? Consider checking out our blog on striving for customer focus.


Article written by Erica Bass