I recently watched the Netflix Original Documentary Fyre: The Greatest Party That Never Happened which chronicled the demise of Billy McFarland. The film focused on the failed venture heard around the world, Fyre Festival, and it's an attempt to be a music festival that would rival Coachella. In the end, it flopped in a spectacular fashion that left purveyors snickering to themselves at the victims, predominantly affluent white kids with too much money. Sadly, tons of other victims weren't reported on like the hundreds of already impoverished day laborers that were never paid for the work they did.


Reading Between the Lines
I am a big fan of the Business Non-Fiction genre. While these types of stories tend to be great page-turners, I also find myself learning lessons that I can see serving me well in the future. While the objective of this documentary is to show the world the perpetrator of this massive failure as the con-artist he is, I found myself enamored with another element of the story: the clever advertising strategy executed.


Don't get me wrong; I despise the main character for everything he did and all the good people he wronged. That said, I'm always looking for something beneficial to take away from real-life events such as these. Fortunately, I learned from a very young age that lying and stealing were wrong, so I don't need a documentary to teach me that. What this film did enlighten me on is the concept of creating and deploying a meticulously designed advertising strategy.

I'm aware most people will read that last statement and probably think less of me that it took a movie to teach me the most basic concept of running a business. Please give me a little more of your time to defend myself.


Business Priorities
There was over $27 billion spent on advertising and related services in the U.S. alone in 2018. Being the CEO of a small business, I'm always preoccupied with constructing budgets and presenting said budgets to investors to obtain necessary funding. It's always my goal to submit a budget that is realistic and has the potential to be beaten and thus please investors. There is always the temptation to spend the entire allocated budget so as to not have the budget reduced in the future. Unfortunately, this can occasionally create bad habits and unreliable data. That is what I learned about advertising.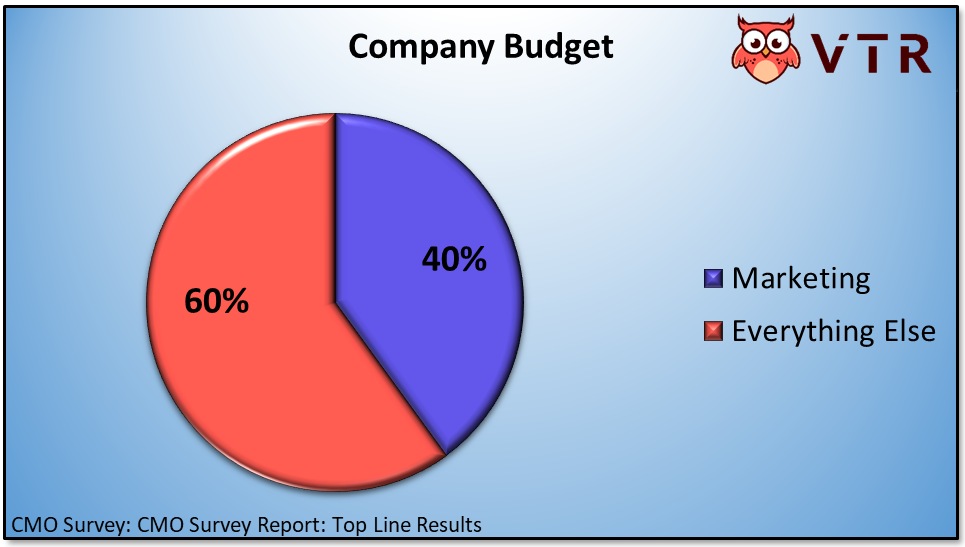 Despite the data from a 2016 Survey of 168 Chief Marketing Officers showing that some marketing budgets can make up a total of 40% of a company's entire budget, I've been allocating the bare minimum to our advertising budget for so long that I forgot that this was a department that would eventually demand a significant amount of funding. However, I'm glad we pursued the path we have because it saved us from large scale embarrassment. What we did, which differs from what happened in the documentary, was do some small-scale advertising to explore some specific markets but more importantly put our products and platform to the test. This approach allowed us the opportunity to flush out any bugs in our system with the least amount of collateral damage. The collateral damage I'm referring to is the inconvenience and frustration that poorly constructed software causes the customer. In the movie, they did the opposite.  They did a great advertising campaign that managed to go viral on multiple levels only to fall flat on their faces with what felt like the entire world watching.

Now that we've successfully proven our software and products are ready for large scale deployment, here comes the hard part. I've learned that I have to come to terms with having a single line item make up more than 30% of our annual budget: Advertising.  Fortunately, there's plenty of marketing automation tools that can help us optimize our spending.

To learn more about this topic check out our great Marketing course worth 22 PDCs and/or CEUs for HRCI and SHRM members.  


Article written by Vaughn Pourchot